K9 Partners will sponsor a National Association of Canine Nose Work (NACSW) Odor Recognition Test (ORT) on April 15, 2023, at the Lafayette-Orinda Presbyterian Church in Lafayette, CA. Before competing in NACSW trials, the dog and handler team must be members of NACSW and have passed all three odors tests (Birch, Anise, and Clove) at one or more ORTs. NACSW members are also responsible for reading and understanding the Rule Book.
Entries opened March 1, 2023.
Entries Close: Wednesday, April 5, 2023, at 9 am PT or when entry limits have been met.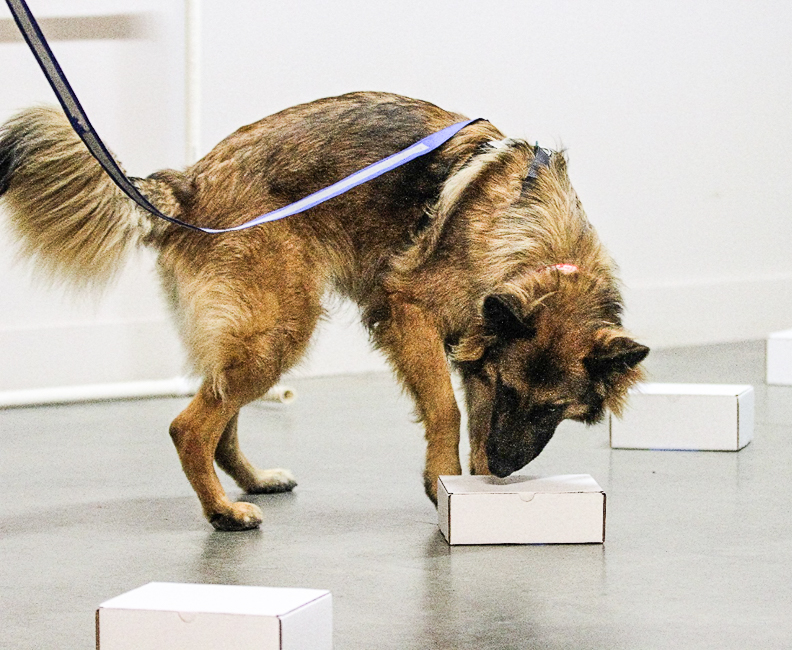 We've made it easy to download the whole premium, with entry form, or just the entry form itself. You'll need to print and sign both the entry form and liability waiver then send them both with your check via the U.S. Postal Service to the address listed on the entry form.
Volunteer!
Any nose work trial or test is only as good as its cadre of enthusiastic volunteers. As a volunteer, in whatever capacity, you get to see and learn about the sport, meet and interact with other handler/dog teams who share your passion for the sport, and accrue points toward the NACSW Frequent Volunteer Reward Program. That program can better your odds of getting into upcoming trials and tests!
Use the form below if you can help us out at the April 15 ORT in Lafayette, CA.
Volunteer Signup
Tell us when you're able to volunteer and what parts of the Odor Recognition Test you want to help with.