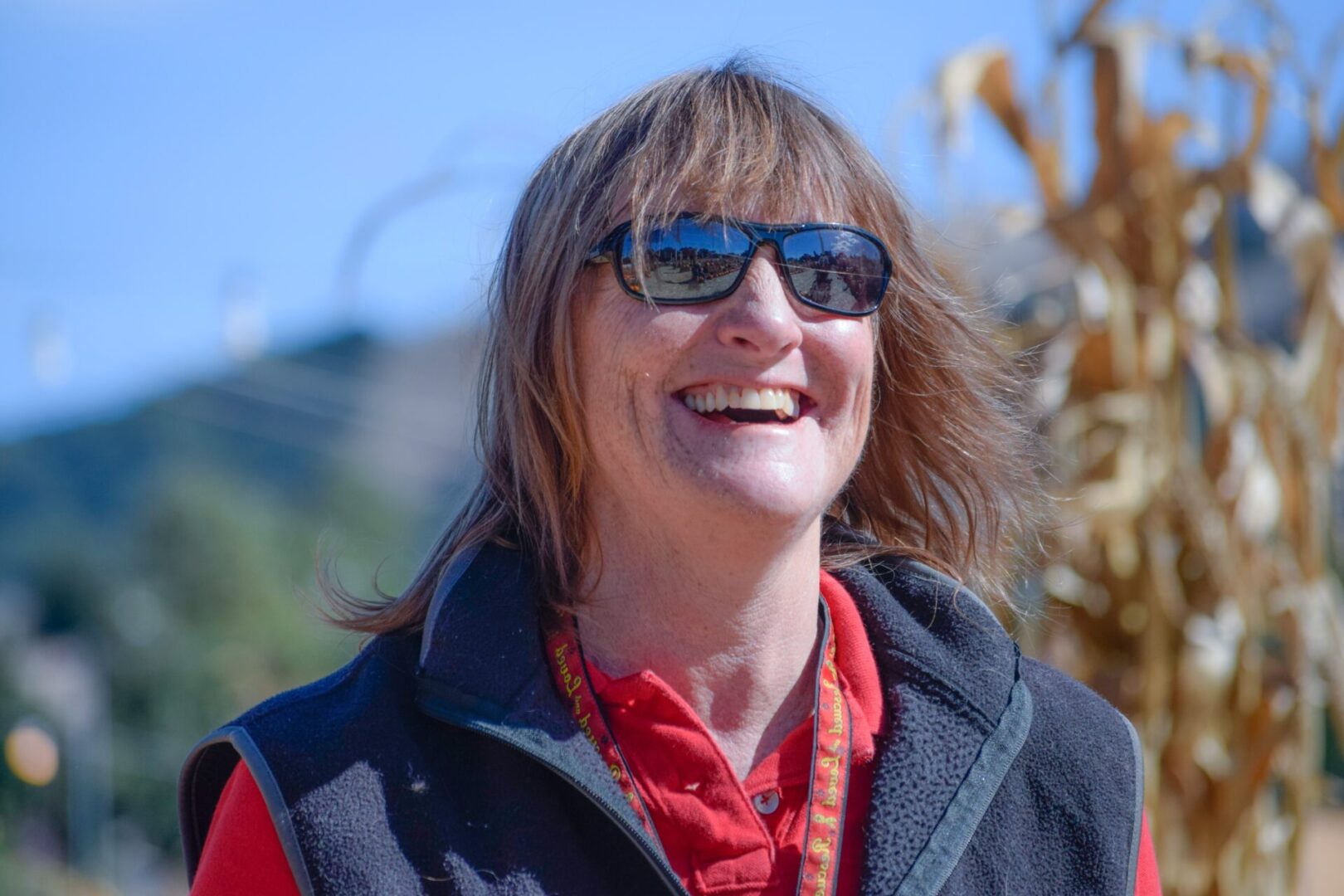 Suzanne Edholm is the founder of K9 Partners and its principal trainer. Having previous experience training and trialing her dogs in obedience and rally obedience, agility, and dock diving, Suzanne found that her passion was nose work. She began competing in the detection dog-based sport just a couple of years after the founders, the National Association of Canine Nose Work (NACSW) hosted its first trial in 2009. She is a NACSW Certified Nose Work Instructor (CWNI). After the American Kennel Club (AKC) adopted Scent Work as a sanctioned sport in 2016, she became a licensed AKC judge.
One group of handler/dog teams has trained with Suzanne for several years. Find out more about these accomplished dogs.
Suzanne describes Nose Work as, "… an activity that any dog can do. It's the one sport where the dog takes the lead. The dog gives us the opportunity to share their sensory world, study their approach to learning, and observe their decision-making processes. The handlers become true partners with their dogs. It has the added benefit of boosting the confidence of dogs that are unsure or fearful.
In fact, because of the way classes and trials are structured, reactive dogs can play the game, too. Nose Work lets reactive dogs find an outlet for their excess energy, and allows them to focus on sniffing and being rewarded, both of which they love."
In addition to conducting training classes – from beginners to highly advanced Nose Work teams – Suzanne conducts workshops for dog and handler teams, performs demonstrations of the sport to the public, and works with shelter staff to give them another tool to enrich the experience of the dogs in their care.
Suzanne has worked with a local shelter for 15 years, conducting behavior evaluations of dogs and cats at municipal shelters to assess whether each animal is a good candidate for adoption at her shelter. Suzanne is a graduate of the Academy of Dog Behavior Canine Behavior Academy (CBA I and II), and a Professional Member of the Association of Professional Dog Trainers (ADPT). She is Pet First Aid certified.
Becoming a CWNI and AKC judge required much experience and education. Suzanne didn't stop there. She continually expands and updates her knowledge by attending workshops, seminars, and webinars. She also independently studies research papers on scent work, scent theory, and handling.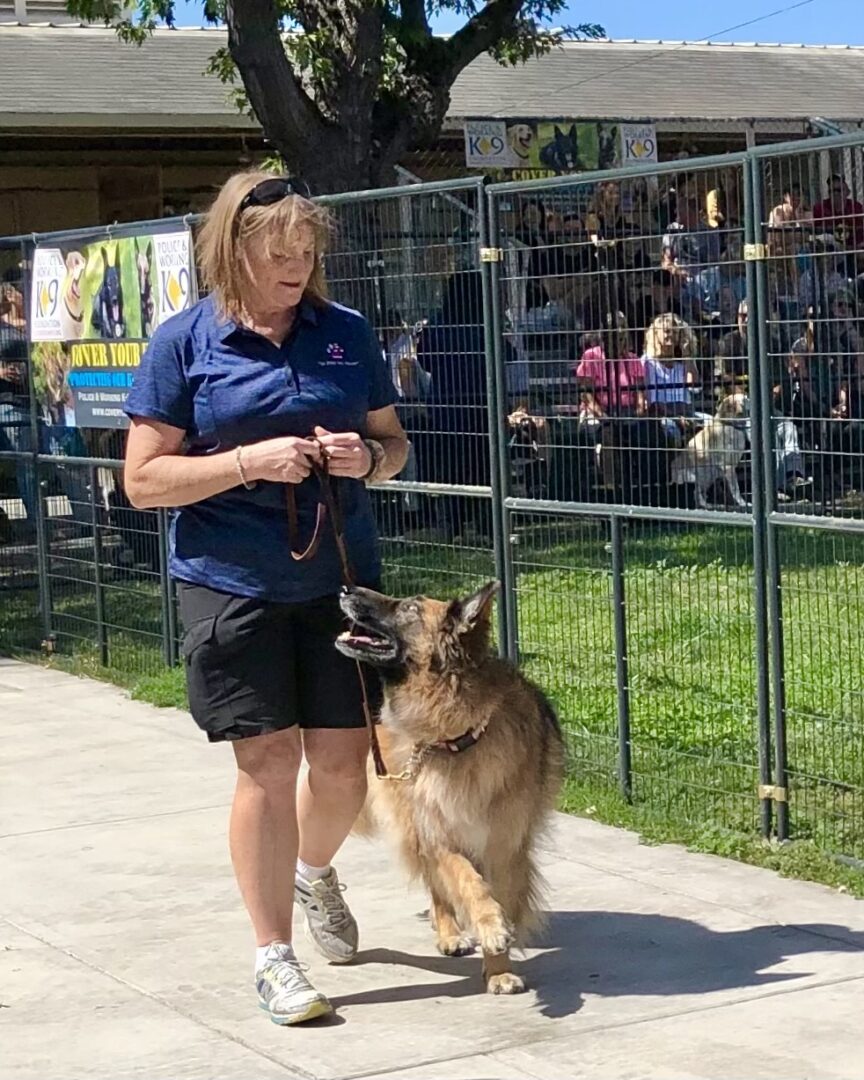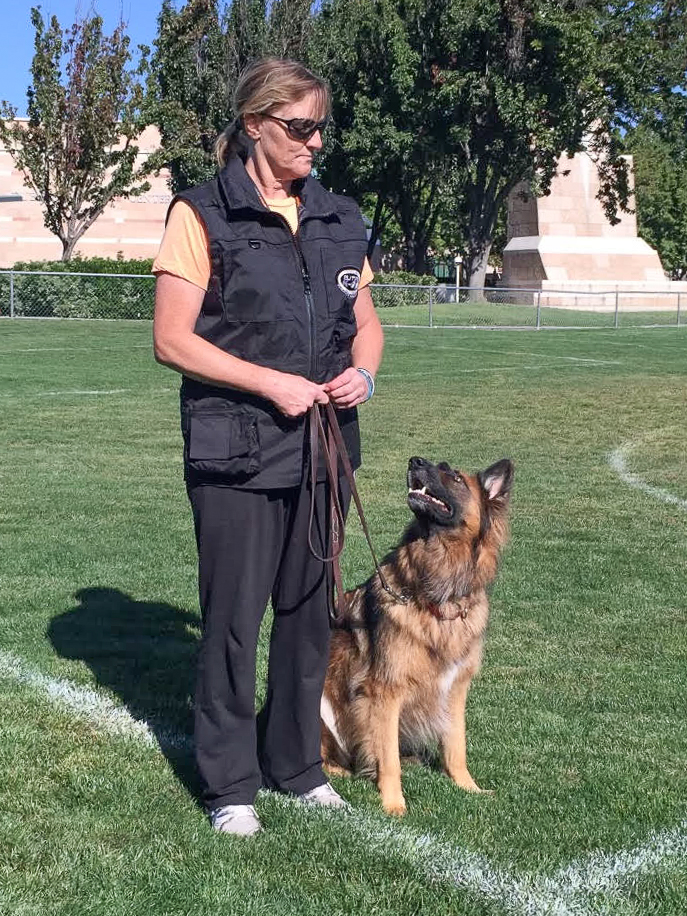 Suzanne's Nose Work Gang consists of dogs and handlers who have trained with her for many years. Some are just starting out, some are highly accomplished in AKC and NACSW scent work and other dog sports. All are beloved pets of dog-loving handlers. K9 Partners is proud to present:
​
In the window, left to right:
"Merlin" (2011-2021) - Yatta vom Nadelhaus, RN, SWA, NW2, NW3-I, NW3-V, L2E, L1C, SDS-E, TC
"Magnum" - GCH & INT'L CH Covy Tucker Hill's Fireworks of Showboat TC CGC SN SIA SEA SCA
"Mysty" - GCH Covy Tucker Hill's Mystic Fire
"Heidi" - Heidi CD RE CGC NW2 SWE SDS-E TC
​
Middle row: 
"Quasar" - GCH & BIS INT'L CH Covy Tucker Hill's Quasar TT CGC SWN RATO
"Mia" (on the tire) -   
"Callie" (in the engine well) - Gilbert's Callie of Miner - NW2, SWE
"Ellie" (on the tire fender) -    
​
Front row:
"Zim" -  OFP AJP MJP MJPB PAX AXP MXP MXPB PACH T2BP NW2 SCN SEN SIN SDS-ID
"Bailey" - Gilbert's Bailey of Miner
"Gambler" - Bellagio's Gambler, RATN    
"Hank" - 
What all those letters mean:
GCH - Grand Champion in conformation
CH - Champion in conformation
I'TNL CH - International Champion
BIS - Best In Show
​
NW(number) - NACSW titles in Levels 1, 2, and 3
NWE (number) - NACSW Elite
NW (letter, number) - NACSW element titles for Interior, Exterior, Container, and Vehicle at the levels described above. Example: NWV3 + NACSW Vehicle Level 3
​
SW(letter) - AKC Scent Work titles for Novice, Advanced, Excellent, Master, Detective
SW(letter, letter) - AKC Scent Work element titles for Interior, Exterior, Container and Buried at the levels described above. Example: SEA = AKC Scent Work Exterior Advanced
SDS(letter) - An unsanctioned Sniffing Dog Sports competition with titles for Novice, Advanced, Excellent and Iron Dog.
​
Other titles:
​CD - Companion Dog
CGC - Canine Good Citizen
MXP - Master Agility
RAT(letter) - Barn Hunt Novice, Advanced, Senior
R(letter) - Rally obedience Novice, Advanced, Excellent
TC - Temperament Certified
TT - Temperament Tested