Partnering with your best friend
K9 Partners offers a continuum of scent work training classes described. To learn more from the principal trainer Suzanne, go to our Contact Page. Our main training facility is the Danville Women's Club but we take frequent field trips to parks and other locations, generally along the I-680 corridor between California State Route 24 (Walnut Creek) and I-580 (Dublin).
Scent work training doesn't end with these three basic classes. Many of our students have been training with K9 Partners for many years and have competed successfully at all levels of competition, both with the American Kennel Club (AKC) and the National Association of K9 Scent Work (NACSW).
You will find the current class schedule below, after the class descriptions.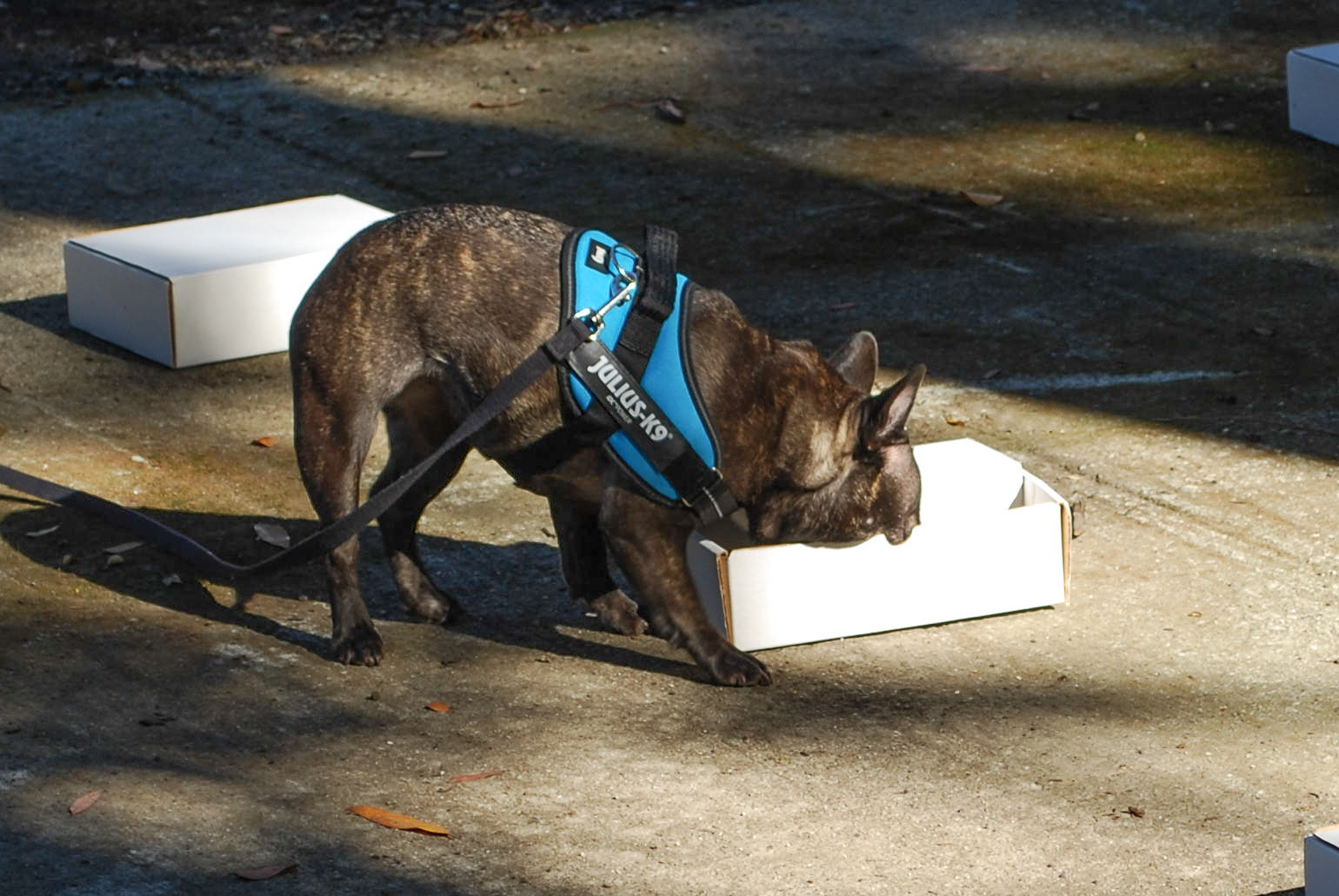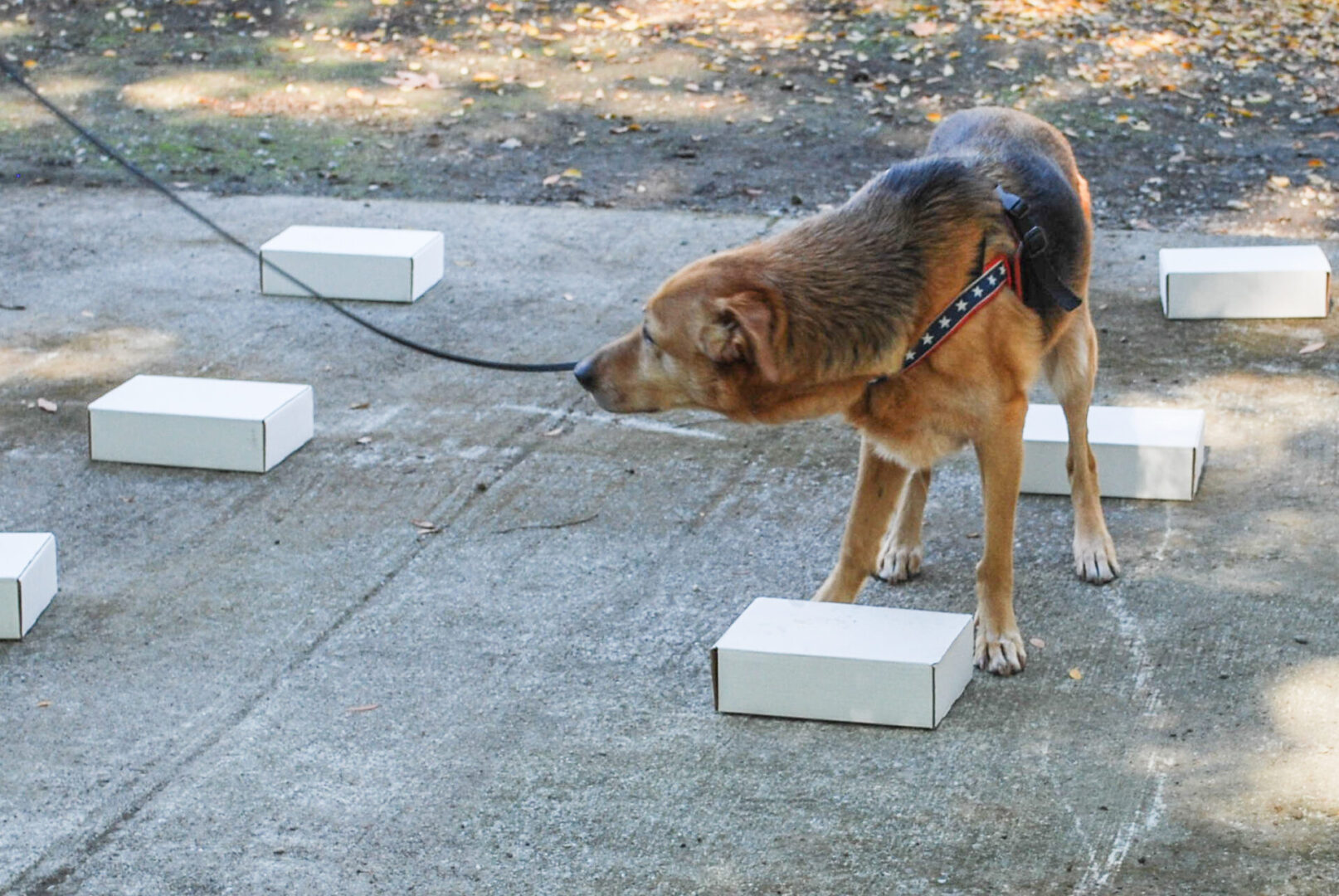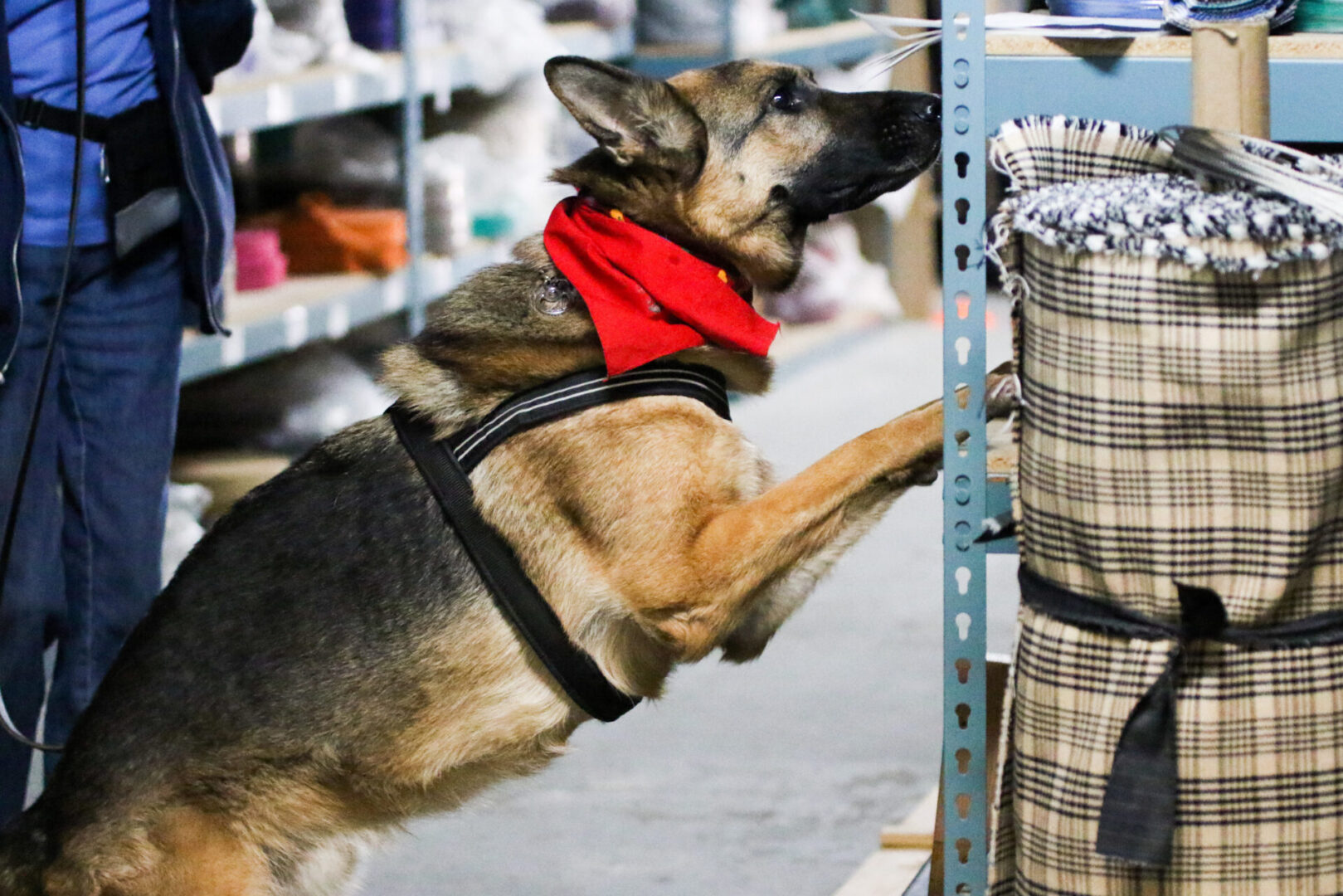 This class is for any dogs that are new to the sport.
This six-week class introduces the concept of searching as a game. It builds handler observation skills and timing, and gets the dogs focused. We will build, and build on, those foundation skills to amp up the dog's intensity for the hunting game. Along the way, handlers will learn how to read the signals that come naturally to the dog as it searches.  
Having laid a solid foundation for the dog and handler, this class introduces the elements used in trial – vehicles, exteriors, interiors, and containers. While competing in trails may not be the handler's goal and is certainly not a requirement of K9 Partner's training practice, this class substantially increases the challenges to the handler and dog. Besides potentially distracting search locations, we introduce intentional distractions (i.e., food and toys) to promote the dog staying on task and enjoying the hunt for what gives the reward.
The second six-week foundation class is when we introduce the odors used in K9 scent work.  The searches become more difficult. We also move from the now-familiar training room to other locations, indoors and outside, thus introducing distraction to searching to further enhance the dog's commitment to the work at hand. Handlers and dogs further sharpen their skills in observation and in conducting a productive search. Both six-week foundation classes are critical to the building of a strong handler/dog team.
In this class, experienced handlers and dogs refine their techniques and deepen their learning as they either advance to more challenging levels of competition or just to have fun and strengthen their bond. The bonus for the human part of the team is being able to share their knowledge and brags with other experienced handlers, learn from each other, celebrate their successes, and commiserate when things didn't go their way at trial. 
Classes generally meet at the Danville Women's Club. However, classes go on regular field trips to other locations in the Walnut Creek, Danville, San Ramon, and Dublin areas. You will receive a reminder email with updated location information the night before or morning of the weekly training.
All classes are currently full, however, drop-in slots may be available. Use the button to contact K9 Partners.
Intro to Scent Work
This introductory class meets on Tuesdays 
Beginning on Odor
This next-step class meets on Tuesdays 
Introducing the Elements
This class prepares teams to prepare for and compete in trails.  It meets on Wednesdays 
Lifelong Learners
This advanced class is tailored to meet the needs of advanced handler/dog teams. It meets on Wednesdays